Latest SSTV (Slow Scan TV) Image from 14230 USB
Also visit the 27700 USB SSTV page.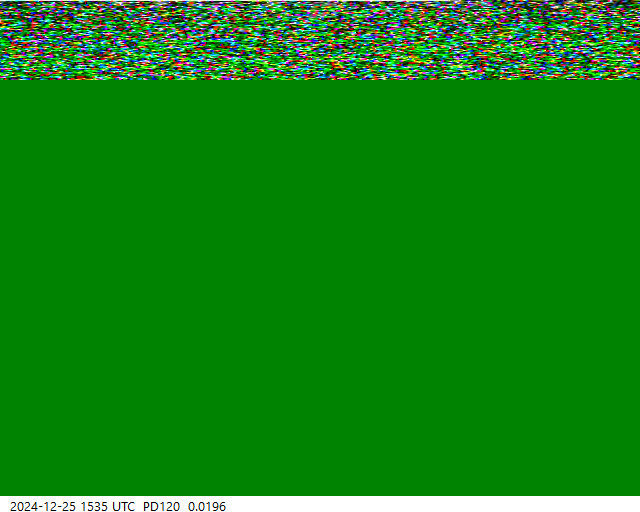 Jump to the most recent image in the gallery.
These images are received on a KiwiSDR receiver, connected to a 58 ft T2FD antenna, the audio is fed through a virtual audio cable to a copy of my Black Cat SSTV program running on a Windows 10 machine (the program is also available for macOS).
Decoded images are then sent to this webserver via FTP, built into Black Cat SSTV (currently in beta version 2.1.0b3 of the app).
Sometimes the receiver is tuned to 27700 USB instead, when the 11m band is open for DX.
Reception quality of course varies with the received signal strength, interference, etc. Also sometimes the transmitting station has problems, resulting in garbled or otherwise damaged images.
Since I like to get the weaker DX catches, the minimum image quality for display is set at a rather low value, so you'll occasionally see images that are pure static. And on weekends there will probably be a lot of those, triggered by Voice Lids, due to contesters.
This page will auto re-fresh every 5 minutes.
I have several KiwiSDR receivers online here, in a relatively low noise environment, free free to try one out.
Recent SSTV Images Received in Westminster, MD, USA
Current UTC time and date: 1956 2023-02-08