Steve Anderson
From HFUnderground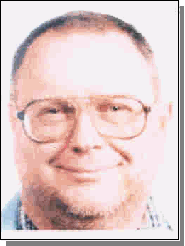 "Colonel" Steve Anderson (born Stephen Howard Anderson) was the operator of the quasi-clandestine radio stations KSMR and United Patriot Radio (UPR). Anderson ran these stations from his farm in Pulaski County, Kentucky. Anderson was reportedly involved with the Kentucky State Militia and the Ku Klux Klan.
In October 2001, Anderson was involved in a violent confrontation with local law enforcement, firing on an officer with an automatic rifle, but causing no injury. Shortly thereafter, the transmission facilities of UPR were located on Anderson's farm, and with the station's bust, UPR was silenced. Anderson fled into the hills, becoming a fugitive from justice.
In April 2002, Anderson was profiled on the American television program "America's Most Wanted." After a manhunt, Anderson was captured, tried and incarcerated. In 2003 he was convicted of weapons charges stemming from the confronation with police, and was sentenced to fifteen years in prison.
See also