CSIC
From HFUnderground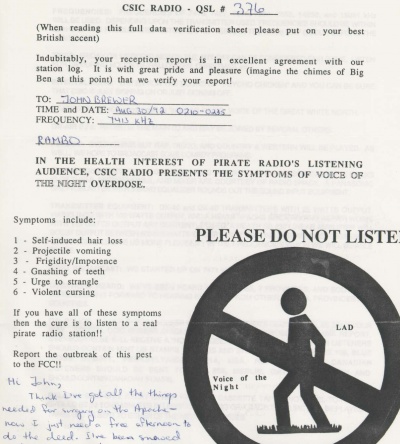 CSIC was a Canadian shortwave pirate active in the early 1990s. They used the Blue Ridge Summit maildrop. The DJ was Pirate Rambo. The station used "Psycho Chicken", a parody of the Talking Heads, as an interval signal.
From a QSL card:
First broadcast was April 23, 1990
Format was "everything but rap, disco, and country and western"
Rubber chicken QSLs were awarded every 25th reception report. Everyone else got a normal QSL.
"Canada's Most Active Pirate Station"