16
« on: December 24, 2019, 2318 UTC »
So far UNIDed station on 6953 USB. Started with Walk this Way, then into a 10-100 SSTV transmission. Nice and strong into the desert tonight.
Getting hammered by OTHR right now though.
IDed as 10-100 @2320 UTC.
Hard fade, from excellent copy to almost unhearable, about 2325z.
Here is the SSTV that went at 2313z or so.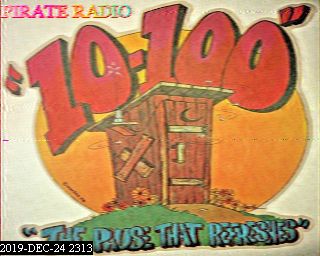 T!