226
« on: January 11, 2022, 2027 UTC »
Was sitting on 6930 thanks to a tip on HFU of a pirate test. Although I heard multiple SSTV images being sent I only got decodes on two of them.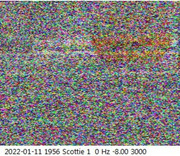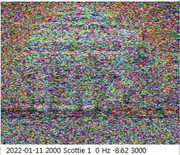 All I can say is that there are orange colorations in the images and it was a test on Pirate Pumpkin Radio. Would love a QSL if this is accurate.
Station ID confirmed by the QSL sent by the station op.
By the way these are the two SSTV images sent by the op. He was kind enough to send me them.